By chemical management we mean the tapping, storage and dosing of chemicals, together with the extraction of odours and the wet cleaning of fumes arising during these activities.
According to the motto of our company "RELIABILITY AND DURABILITY", the basic point of view for the design and project of chemical management is the safety of all elements of chemical management, multiple protection against all potential dangers, especially the impact on the environment.
Personal protective equipment, safety showers and containers for contaminated waste are also included in the "primary equipment" of chemical management.
A significant advantage of plastic devices is the minimal carbon footprint during production and especially during disposal by recycling (melting and reuse).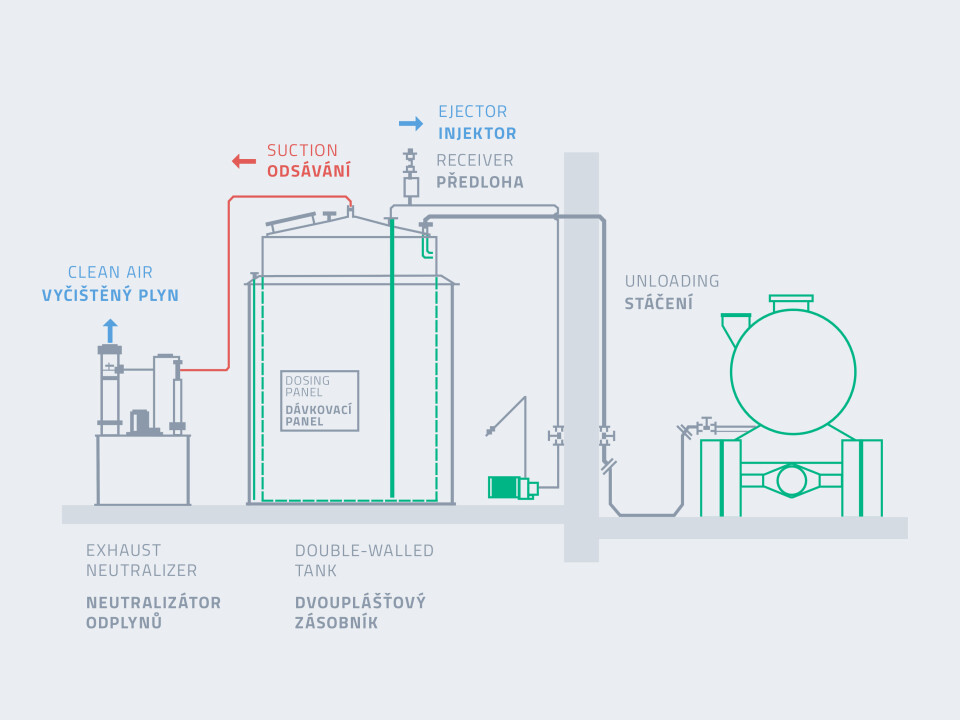 As operating aggregates and process units, we most often deliver complete units:
Dilution of sulphuric acid
Mixing caustic soda
Dilution of sodium hypochlorite
Preparation of whitewash
Mixing flocculants and coagulants
We often design mixing systems as a circulating system with static mixer as a basic unit, or an injector or mixing nozzle.
For the research centres at institutes, chemical companies and universities, ZOMAplast produces complete equipment for semi-operations and experimental facilities.
Pilot assembly options:
Vessels with mixers, heating or cooling
Pressurized and non-pressurized vessels
Dosing and dilution units
Semi-operational fume extractors
Laboratory scrubbers of fumes
Automatic neutralizers of waste solutions